Elwood

FULL MEMBER


Posts

: 530


Join date

: 2016-09-26


Location

: South West England

on Sat Sep 23 2017, 10:47
My wife went to Ireland for a day or two for a funeral so I took a day off work to look after the kids. With my wife not generally offering much in the way of patience or support when comes to my watch related activities I thought this would be a great chance to work on a watch storage idea I had. You have to bear in mind, I'm a capable though flawed character, prone to some Frank Spenceresque type incidents. The plan was to put together a strong, solid, open top box that would fit in a large draw I have, though would be easy enough to slide under the bed.  It was my intention to put the shell of the box together then at a later date put some form of internal dividing system inside it. All without the wife noticing hopefully. Well she noticed all the kitchen appliances had a thin coating of sawdust on them though I ut this down to a shelf I put up on the same day. 
Hope you like the results so far.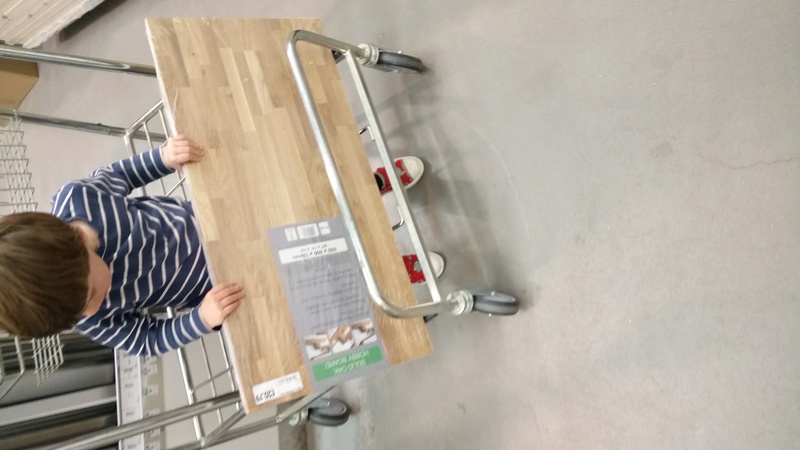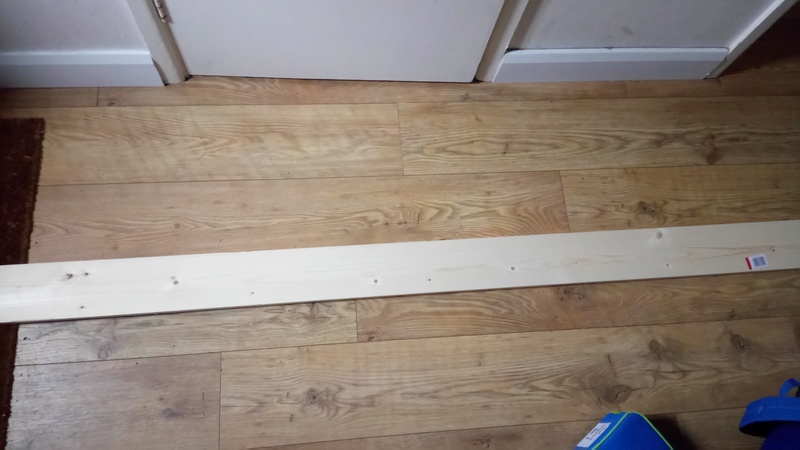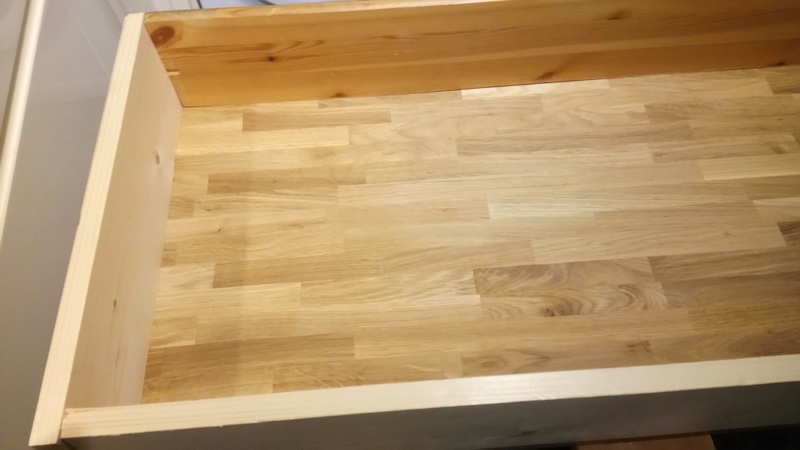 SeikoJohn

Admin


Posts

: 2425


Join date

: 2016-09-19


Age

: 46


Location

: Middlesbrough

on Sat Sep 23 2017, 12:05
Looks good so far . How do you plan on laying out the watches ? If you decide to put dividers in then pipe lagging is good to wrap the strap around.
_________________
"A man with one watch knows what time it is; a man with two watches is never quite sure." - Lee Segall
on Sat Sep 23 2017, 12:13
good luck with the build and secrecy

or you could save yourself the trouble and send them all to me for safe keeping

_________________
"treat others how you would like to be treated yourself and you wont go far wrong" - Me

"itsabrawbrichtmoonlichtnichtthenicht" - R.Burns
daff62

FULL MEMBER


Posts

: 1613


Join date

: 2016-09-26

on Sat Sep 23 2017, 12:27
A great idea for storage & going by how well you have done so far you are far more capable than me. 

The drawer could be lined with some form of baize or anything really. As the drawer will always be flat it wouldn't be essential to fit anything to secure each watch but some form of dividers forming a grid would look very smart. 
Depending on the depth of the box it may be possible to put supports in each corner that a panel could rest on effectively doubling the storage space. It could be tricky though and there would need to be some form of handle on each side to lift it out. 
If you wanted to store watches in their boxes there probably wouldn't be sufficient depth and anyway, the box as is, would be able to hold a fair number of watches. 
I will look forward to updates with how you are getting on. 

Elwood

FULL MEMBER


Posts

: 530


Join date

: 2016-09-26


Location

: South West England

on Sat Sep 23 2017, 14:02
I'm out and about at the moment so I'm going from memory a little bit. The size of the box is 85cm x 40cm and about 12cm deep. It should be deep enough to possibly be be two tiered. I would like to have some grid like dividing system and yes, with either baize or a bit of reclaimed leather. I spent about £20 on the wood for the base , far more than I planned, purely because it had a great finish and was precisely the size I was looking for so meant there was less sawing. If only I had measured more accurately! The box doesn't fit the draw it was designed for, luckily it fits another so disaster avoided. Any tips or suggestions on what to do with the interior are welcome and sought too. I've had the box for about 10 days and the wife hasn't noticed, that's long enough for me, if questioned on its origins to refer to it as, "that old thing"

Sent from Topic'it App
SeikoJohn

Admin


Posts

: 2425


Join date

: 2016-09-19


Age

: 46


Location

: Middlesbrough

on Sat Sep 23 2017, 14:28
You could part fill it with "pick n pluck" foam , I did this with an cardboard box and my watches slotted in nicely
another idea is Drawer dividers I did a quick search on Ebay and there are quite a lot but this gives you the idea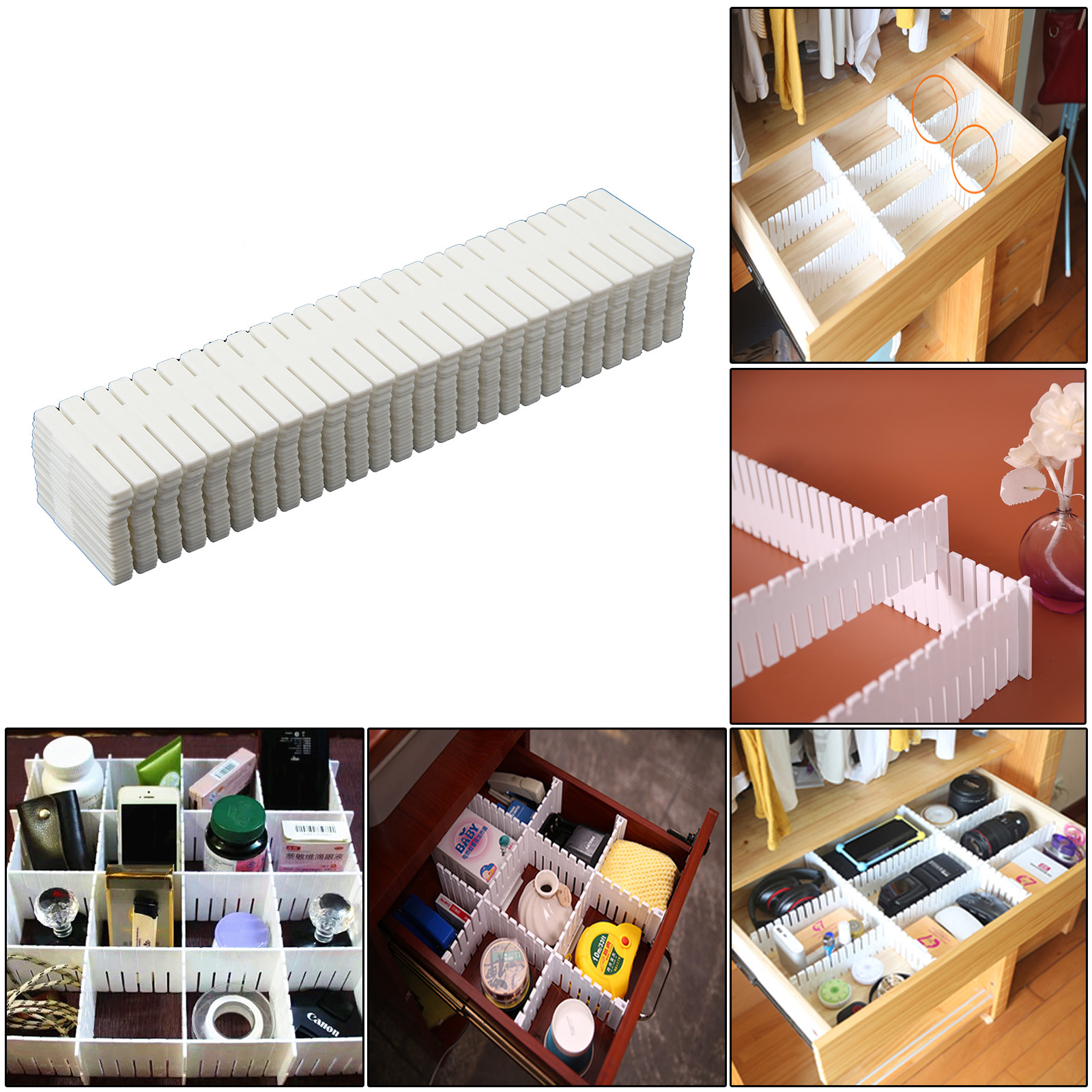 As for lining the drawer instead of buying material or leather offcuts keep your costs down and play about with old comics or magazines and decoupage it with PVA glue it will look good and I am sure your assistant will love getting his hands sticky  

_________________
"A man with one watch knows what time it is; a man with two watches is never quite sure." - Lee Segall

Permissions in this forum:
You
cannot
reply to topics in this forum