Going back to the beginning of the 20th Century Austrian psychologist Hermann Swoboda & Berlin doctor Wilhelm Fliess put forward the idea that ones life is affected by biorhythms composed of three cyclic rhythms. The "physical" duration 23 days, "emotional"  28 days and "mental" 33 days.
The theory basically was that by monitoring the highs and lows & acting accordingly could help improve your general well being.
In 1965 Certina brought to market the manual wind Biostar 28-163 which was a 28-161 with an additional Bio mechanism.
The electronic version was introduced in 1971 (Certina 28 353) which was an ESA 9154 Dynotron with Certina again adding a biomechanism.
This was a 13 Jewel movement with the watch measuring 39 by 44 by 14mm.
Certina also produced a pocket watch ref 7501 050  cal 28-353 (ESA 9154)
and a table clock ref 721 3549 25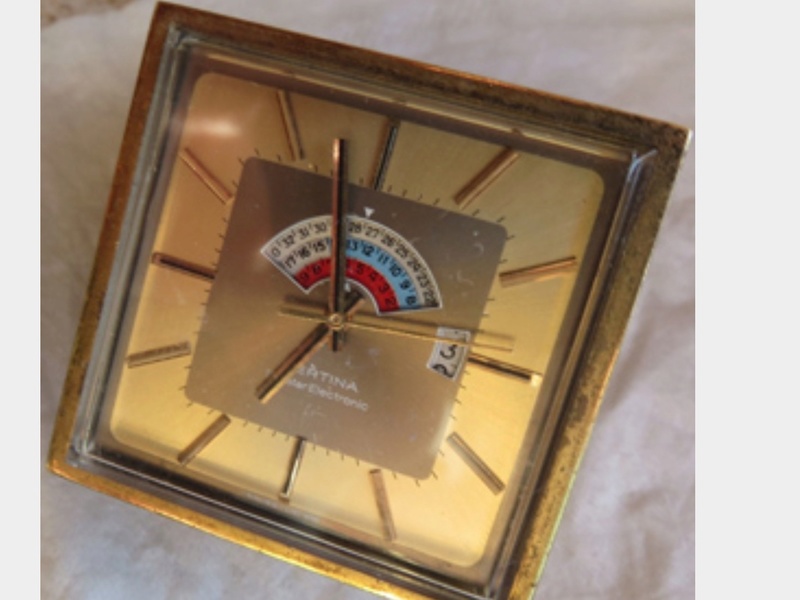 The small window on the right isn't for the date but the number of the week with a cycle between 1 and 7.
All models had to be adjusted to the birth date of the owner. This was done by synchronising the cycle discs with the aid of setting values.
It was possible, once the watch was purchased, to have the owners date of birth noted / carved on the inside of the caseback to then be sent away for setting.
On this one the owner was born on 3 September 1929 & a later owner on 26 November 1996.
While the calculation of biorhythms was complex there are a number of online apps these days that will simplify the process. Sadly though the idea for Certina didn't catch on and production stopped circa 1974.
I've not experimented with the biorhythms & would initially need to find someone who could correctly set the discs anyway. For now I just enjoy it and respect Certinas efforts and ingenuity to develop a watch based on a theory from the early years of the 20th century.