Elwood

FULL MEMBER


Posts

: 530


Join date

: 2016-09-26


Location

: South West England

on Wed Aug 23 2017, 19:19
Message reputation : 100% (1 vote)
This website, as with all the watch forums I've encountered is very male orientated so in the interests of fairness and equality, I thought I'd start a thread where we can show off the watches worn by the women in our lives. I've started with my good wife, Mrs Elwood unfortunately she is starkers today...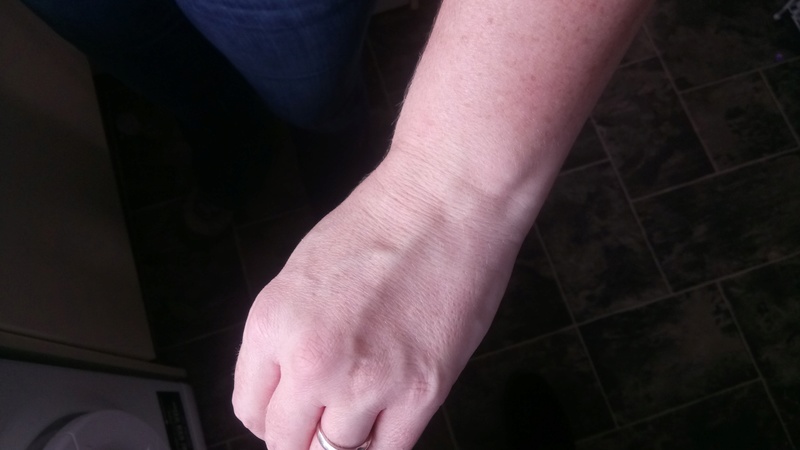 on Wed Aug 23 2017, 20:34
good idea, my wife wears this: Sector ADV 300m
it was bought as a NOS non runner and no sooner had i seviced it and popped in a new battery.....she swooped in like a starving bald eagle and it was on her wrist so fast there was a sonic boom as the clasp was done up.............i guess its hers now
stunning watch though and 38mm wide so just right for male or female, thick gold plating that shows no wear at all after a couple of years

_________________
"treat others how you would like to be treated yourself and you wont go far wrong" - Me

"itsabrawbrichtmoonlichtnichtthenicht" - R.Burns
daff62

FULL MEMBER


Posts

: 1611


Join date

: 2016-09-26

on Wed Aug 23 2017, 21:10
My wife usually wears one of those sports watches which measure heart rate etc etc.

Have given my mother a number of vintage watches over the years. She shares my enthusiasm for their design as well as their links to the era's she lived through from the 1920s onwards.

Elwood

FULL MEMBER


Posts

: 530


Join date

: 2016-09-26


Location

: South West England

on Thu Aug 24 2017, 07:25
My mum sometimes wears a vintage bulov, out of sentimentality though I've seldom got my wife to wear a watch. I'm disappointed no one has made the obvious joke about catching a glimpse of my wife's ring.

Ok, I'll. leave the room now and promise not to give up the day job either


Permissions in this forum:
You
cannot
reply to topics in this forum