SeikoJohn

Admin


Posts

: 2425


Join date

: 2016-09-19


Age

: 46


Location

: Middlesbrough

on Wed Aug 23 2017, 11:55
A few members on here own Aragon watches and when they released their Aragon Parma SS quartz I simply did not have the funds to buy one but luckily for me this one became available from Domecurb and it arrived today.
I plan on doing a little write up after I have wore it for a couple of days but for now here are a couple of photos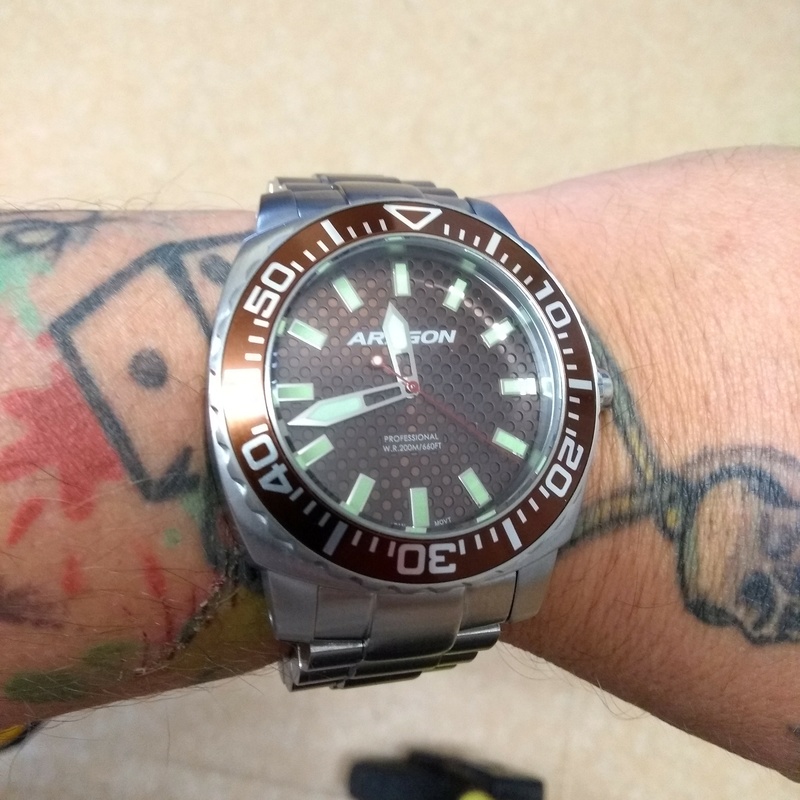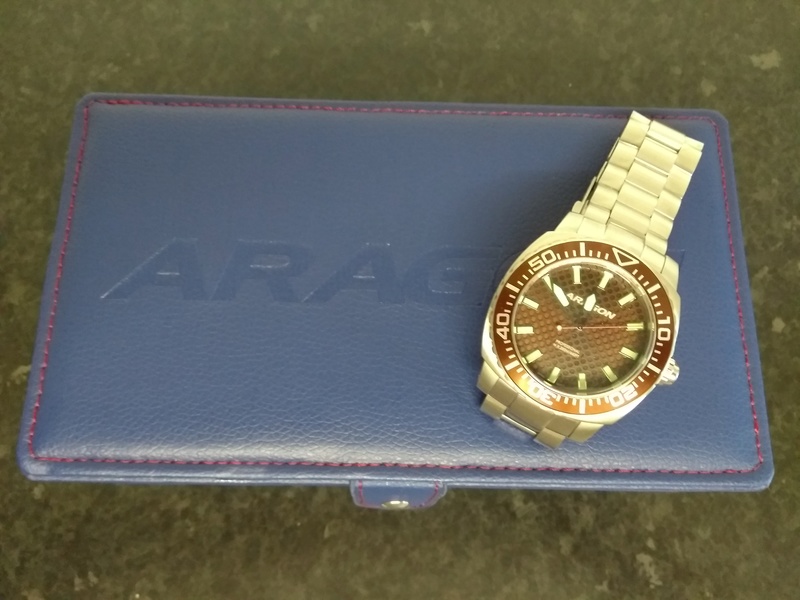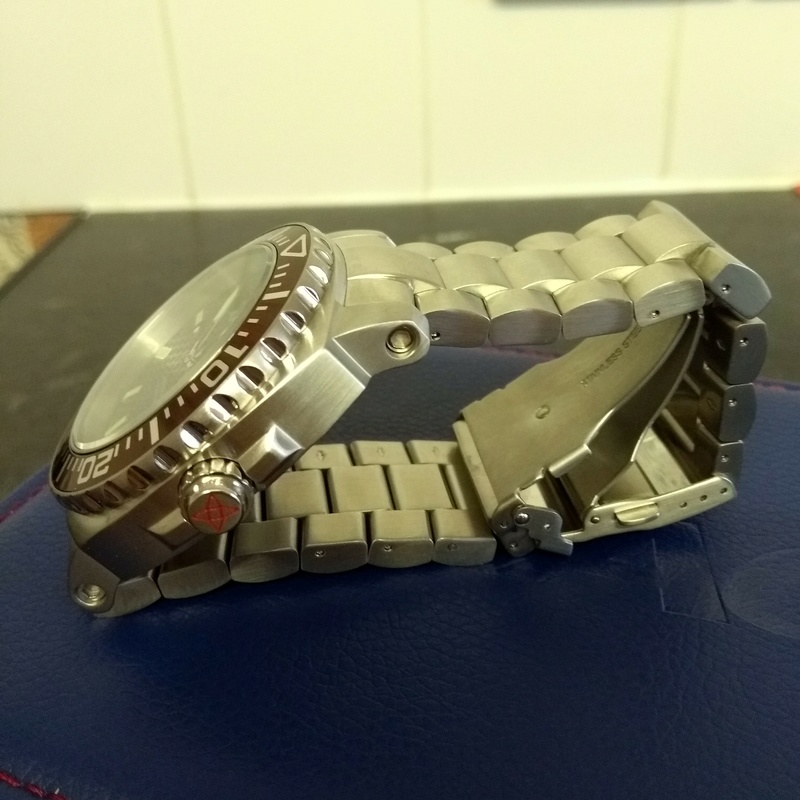 _________________
"A man with one watch knows what time it is; a man with two watches is never quite sure." - Lee Segall
Elwood

FULL MEMBER


Posts

: 530


Join date

: 2016-09-26


Location

: South West England

on Wed Aug 23 2017, 12:38
Nice watch, regretted not getting one myself when they were on sale, if it's anything like the Aragon diver I bought it'll be a quality bit of kit. I'd be keen to hear your opinion on the quality of the build compared with a Seiko when you've had a bit of time with it.
daff62

FULL MEMBER


Posts

: 1613


Join date

: 2016-09-26

on Wed Aug 23 2017, 15:01
Very nice John, you must be chuffed.
Love the hour markers, hands and dial which really work well together along with the bold numerals on the bezel insert
Will look forward to your write up to see how you are getting on with it.

SeikoJohn

Admin


Posts

: 2425


Join date

: 2016-09-19


Age

: 46


Location

: Middlesbrough

on Wed Aug 23 2017, 15:20
Been on the wrist since about 11.45 and although a real chunky monkey I am loving it . Just started a little write up (yes I know I havent owned it ) this should be finished rather soon so may upload it today rather than a few days
_________________
"A man with one watch knows what time it is; a man with two watches is never quite sure." - Lee Segall

Permissions in this forum:
You
cannot
reply to topics in this forum