When I logged in my first thought was someone has the same watch I have until the penny dropped which, with me, is never quickly.

Thanks for choosing this picture & I thought I would do a small write up about the watch in case it is of interest.
The case is 30mm which is a typical vintage size for its era. The dial is very unusual with a narrow outer chapter ring of Roman numerals rather than the customary Arabic numerals or baton hour markers.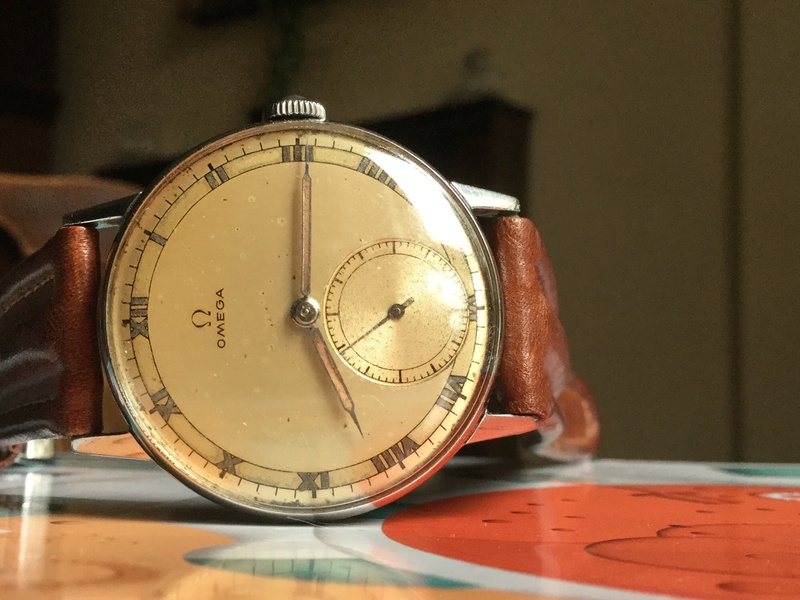 The large sub second dial is also unusual extending up to the centre of the watch face.
The movement is a calibre 30 T2 PC ( the PC being for pare-choc, a design to protect balance wheel pivots etc in the event of an impact) and its number dates it to circa 1945. If you look closely at this image you can see part of the calibre number under the balance wheel.
After 1949 Omega changed their codes with the 30 T2 PC becoming a calibre 260. Calibre numbers were then clearly stamped on the movement.
Omega's 30mm movements were introduced in 1939 and stayed in production with various versions up to 1963. The 30 T2 PC movement is just 4.05mm in height and has a power reserve of 44 hours.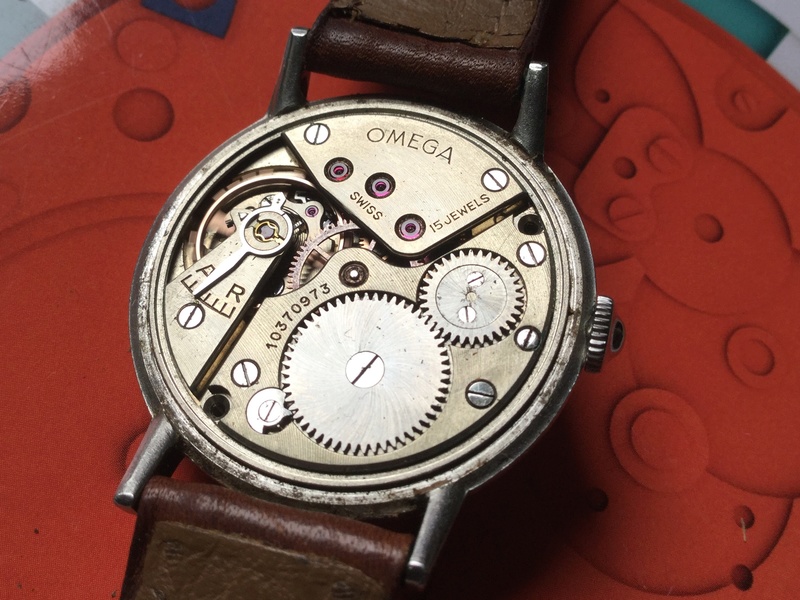 For me the watch is perfect size wise and I love its history, quality and design. It is working well for its 70 odd years of age and now has an added bit of notoriety being on the Forums home screen for a month.