I wasn't sure whether this belonged in the repair section but as nothing is broken thought I would put it here.
I've had this Tissot pr-516 for many years .......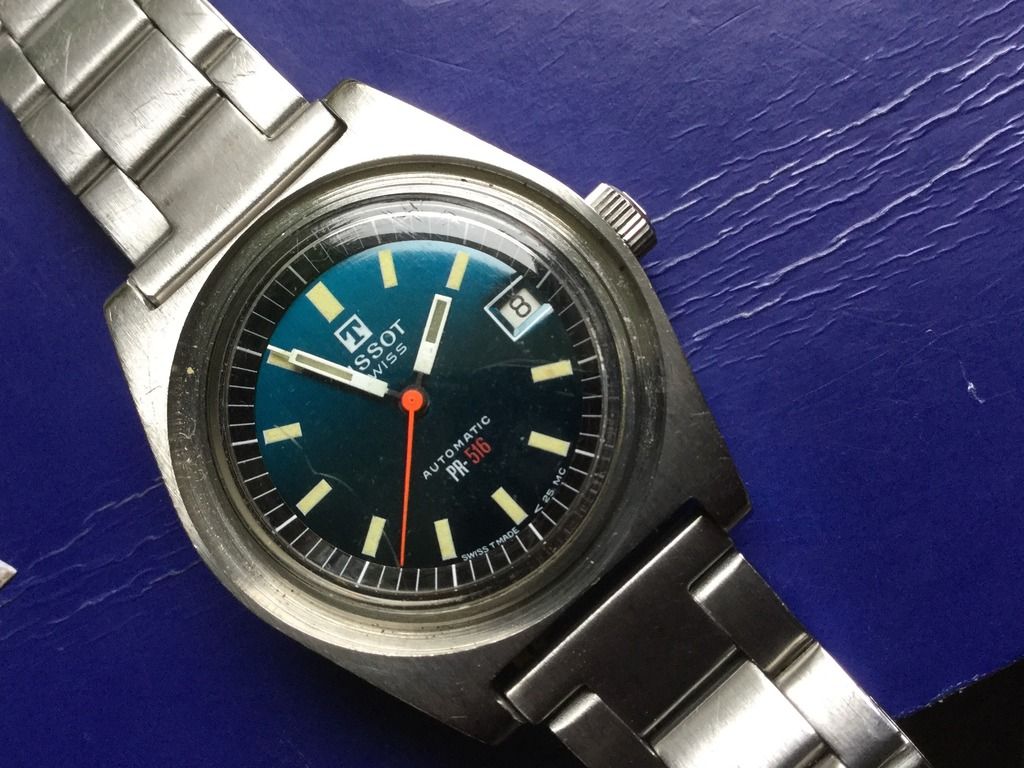 ........and as I wasn't used to this type of watch didn't realise anything was missing for a long time.

I managed to find an image to see what it should look like ....
" />
....and wondered whether (a) it would be possible to buy that or a compatible insert that would fit and (b) is it a simple matter to click it into the space.
I don't know if the insert was purely part of the design or if it worked ie could be rotated. If the latter I assume other parts may be needed.
Any advice gratefully received.