daff62

FULL MEMBER


Posts

: 1348


Join date

: 2016-09-26

on Sun Jan 01 2017, 10:09
Message reputation : 100% (1 vote)
Starting the year with this 1940s Air Ministry issue Omega.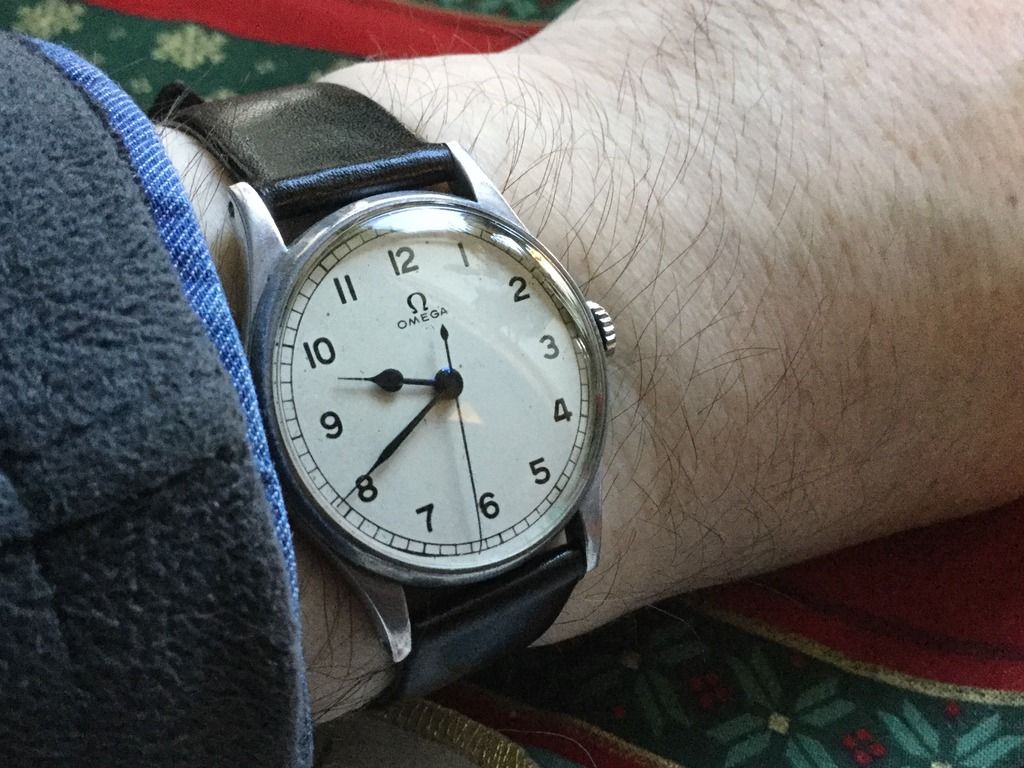 " />
on Sun Jan 01 2017, 12:31
i shall wear the SNZF17 Sea Urchin

Mr Levity

Posts

: 130


Join date

: 2016-12-06


Age

: 52


Location

: Essex

on Sun Jan 01 2017, 16:54
Happy New Year everyone.
I'm often stumped what to wear, and sometimes take inspiration form the WRUW threads, or try to do themes (dateless last week).
After much thought, the new year theme will be most expensive (cost not present value) to cheapest, excluding work beaters. I don't own anything of real value (if I sold my whole collection I could probably afford to buy something Rolexy) but I like them all.
So, to start, this one for the morning and afternoon:
And this one for the evening:
on Sun Jan 01 2017, 17:10
Mr Levity wrote:Happy New Year everyone.

I'm often stumped what to wear, and sometimes take inspiration form the WRUW threads, or try to do themes (dateless last week).

After much thought, the new year theme will be most expensive (cost not present value) to cheapest, excluding work beaters. I don't own anything of real value (if I sold my whole collection I could probably afford to buy something Rolexy) but I like them all.

So, to start, this one for the morning and afternoon:

And this one for the evening:
2 cracking Seiko's......just cant go wrong IMO
Permissions in this forum:
You
cannot
reply to topics in this forum