arrived this morning a lot sooner than expected
Seiko Chronograph 1/5th second chrono
before i go any further this Seiko is a fake and i am NOT justifying its existence.
i saw it and others on Wish.com and curiosity got the better of me as adverts show superb looking watches at an extremely low price, so as i said, curiosity got the better of me and i was 99% sure it would not resemble the professional images
image from the website
and this is what arrived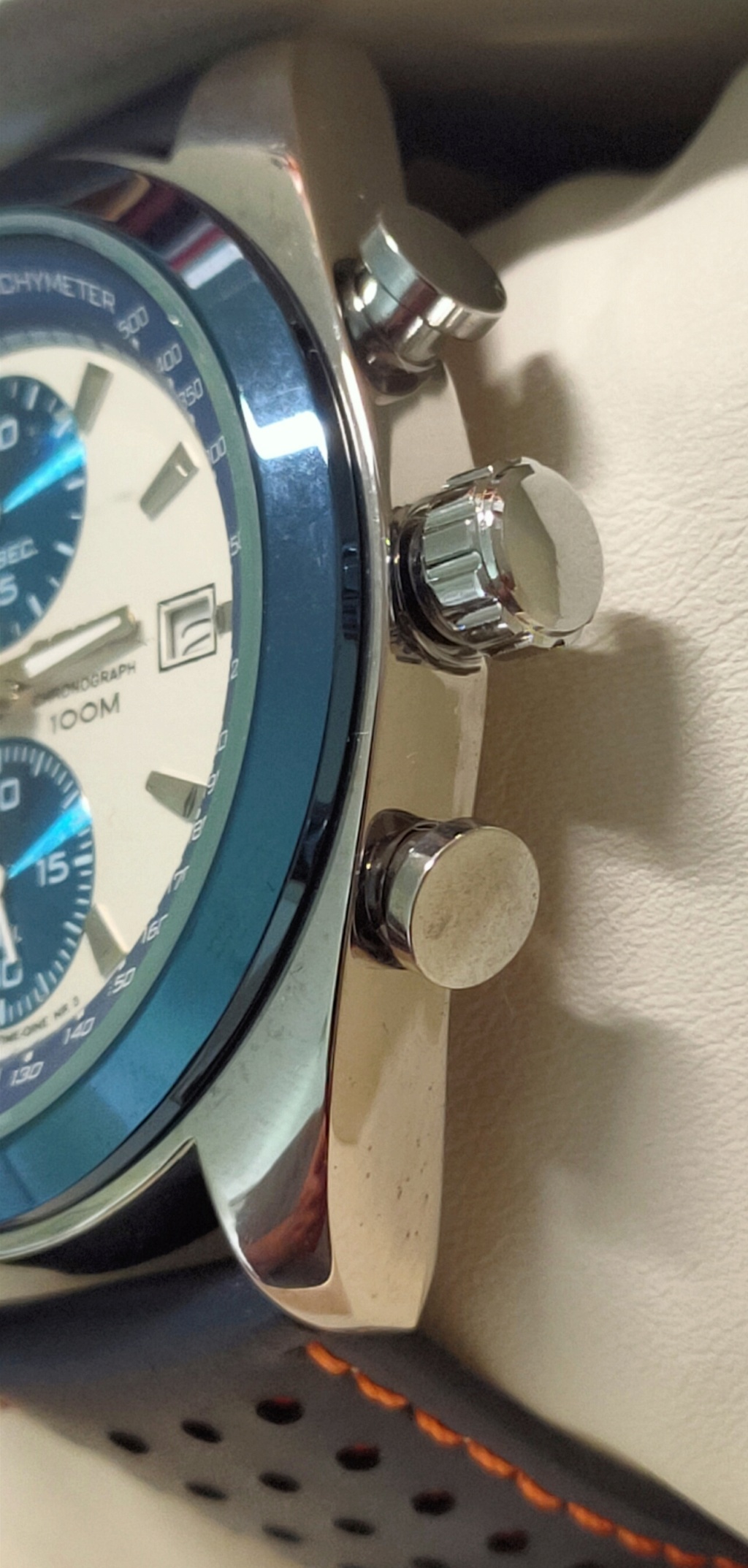 i believe 99% of people looking to buy a basic chronograph would buy this without a second thought.its that good !
infact its as good as genuine budget Seiko chrono's that go for around £100 ish
on unpacking the only 2 things that i noticed was 1. its a chrome case and 2. its a fake screw on case back [its press on ] again though Joe Public wouldn't even notice
the movement is an SL70 which i have never heard off, but does exactly the same as its Seiko equivalent
the attention to detail of the dial and hands are faultless as is the chromed case which is actually better than the chrome cased Sekonda's doing the rounds.
so there you have it, i knew what i was getting into but most wont.
its easy to spot a chrome case pretending to be stainless steel, chrome has gloss and a depth that you cant get with polished steel, put chrome and steel together and you will see the difference also the case back is an easy spot, it may look real and have the notches for a case back tool but if you look close you will see a small lip for removing a pressed on back.
i do wonder how many people are walking around with fake Seiko's on their wrist

you have been warned

and its not just Seiko's