on Sat Mar 10 2018, 17:46
i will start with: Mad, Crazy. Bonkers, Huge, Massive, Nuts, Tasteless, what were you thinking ?

 right that gets that all out the way

this is the insane Invicta hydromax
Swiss made
Case Size: 52mm
30mm Thick including the crystal
Case Material: Stainless Steel
Crown Type: Screw Down
1000m WR
HEV Valve
Crystal Type: Flame Fusion
Dial Material: Metal
24 hr Hand
Ronda 515.24H
24mm lug width
clasp with divers extension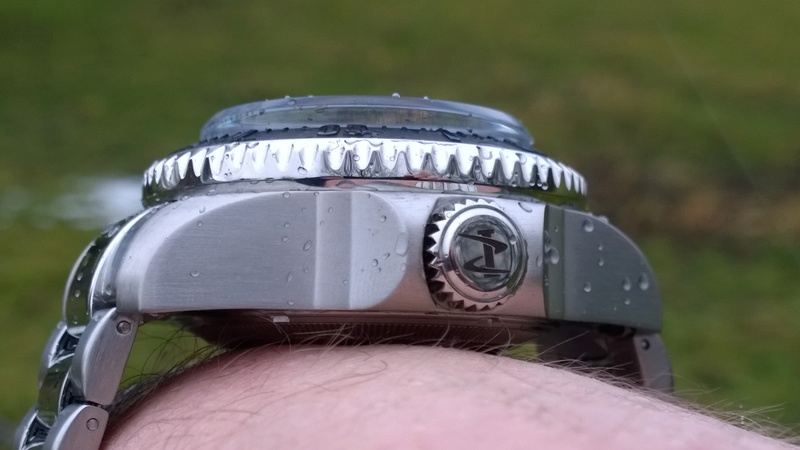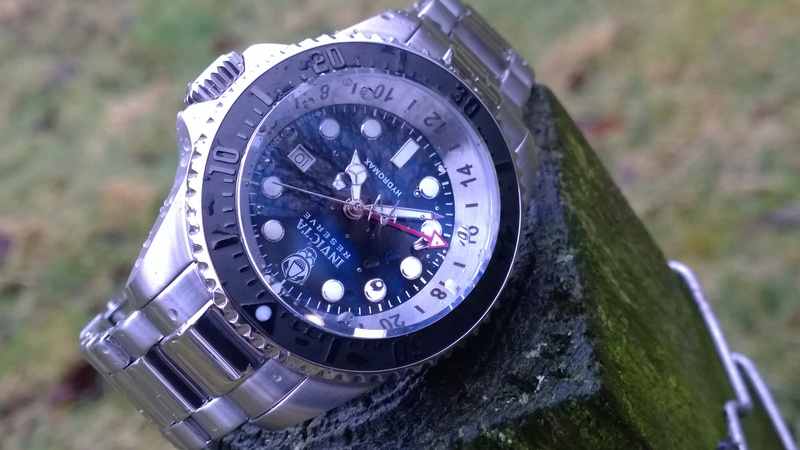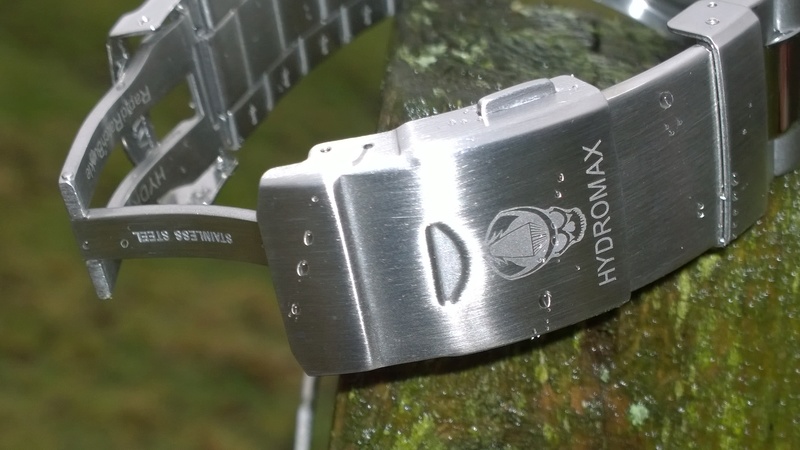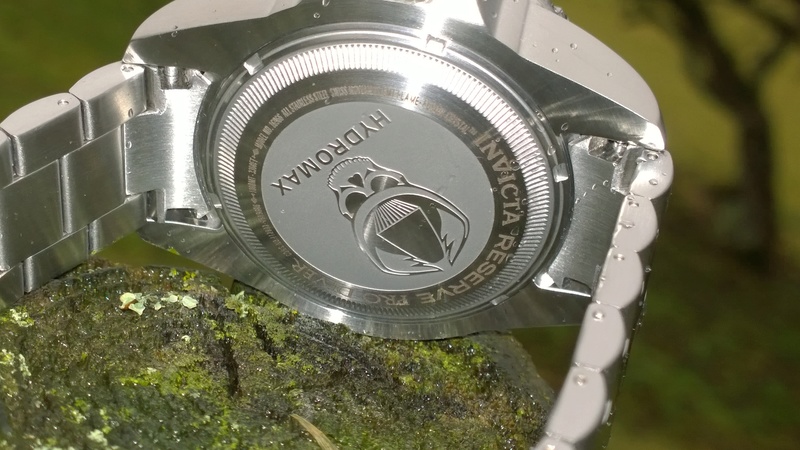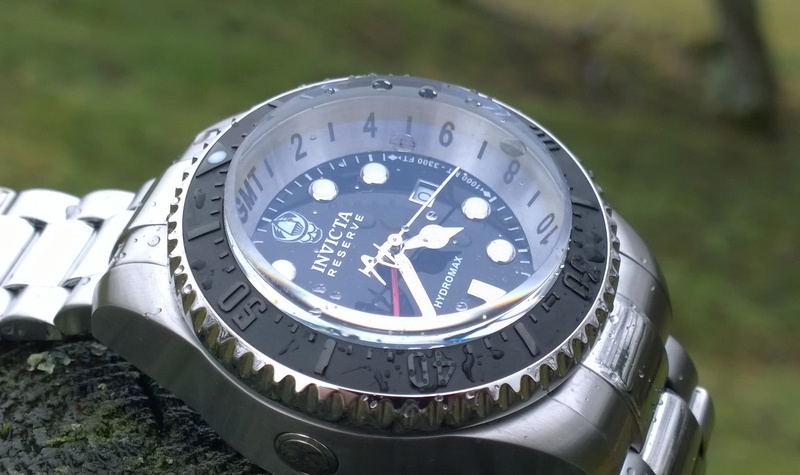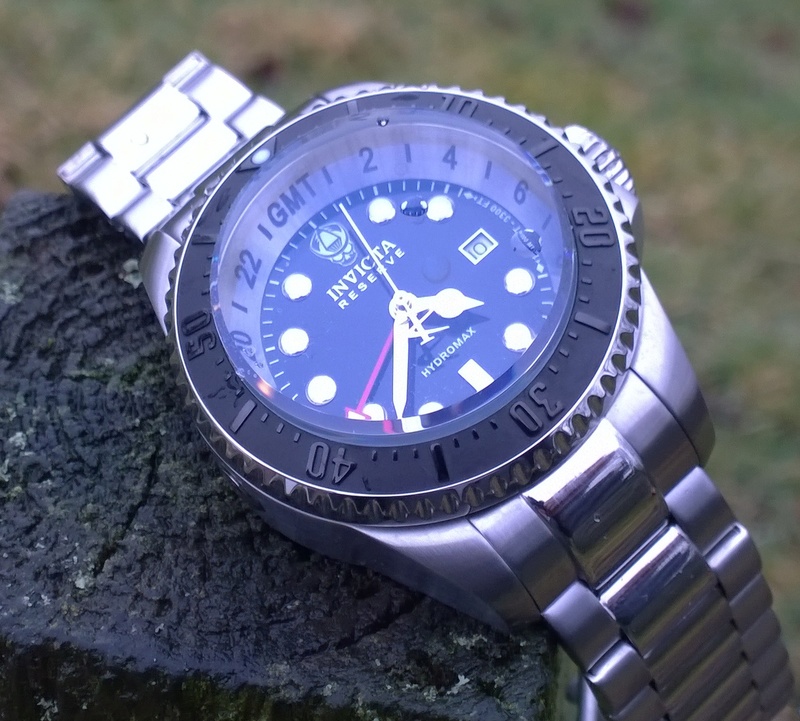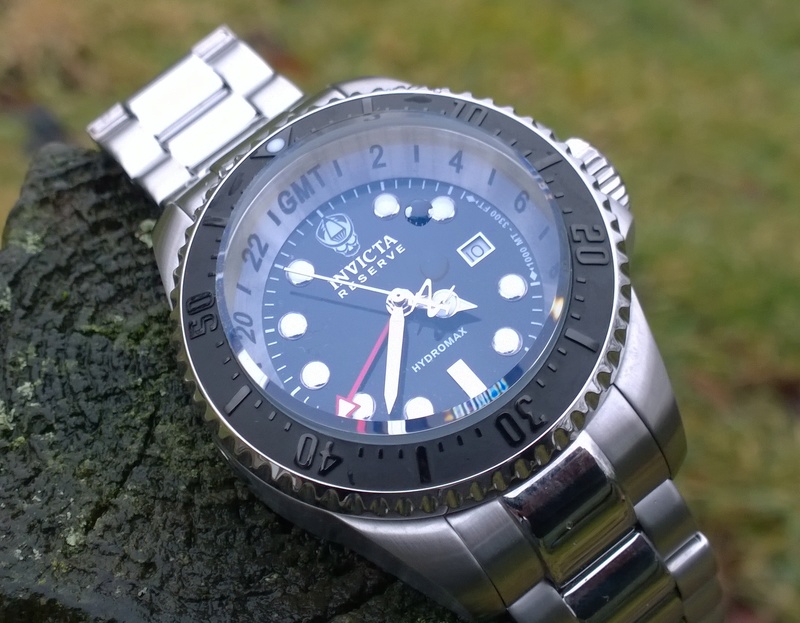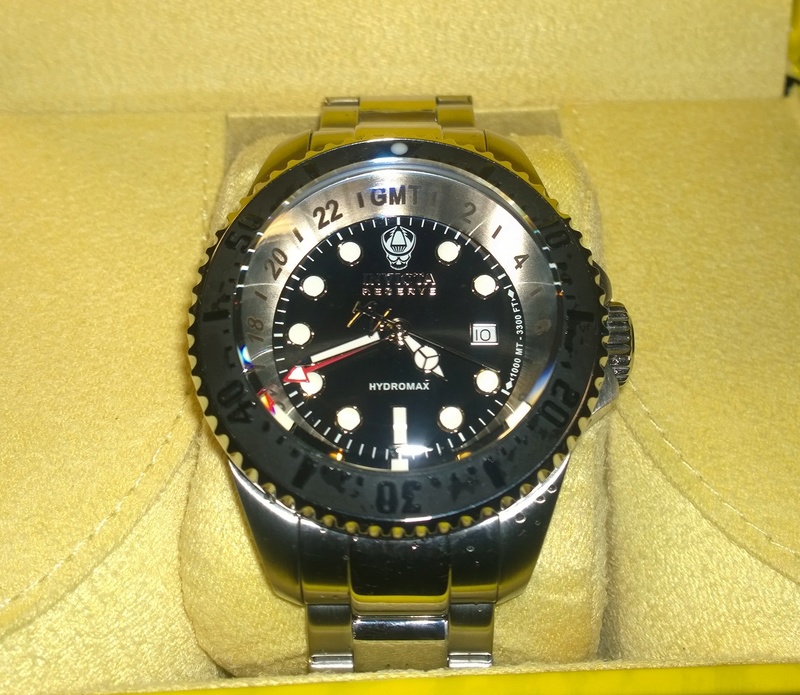 its maybe not obvious to most but this is an "Homage" to the James Cameron Rolex "Deep Sea Challenge"
https://www.rolex.com/science-and-exploration/exploration-underwater/rolex-deepsea-challenge.html
WATERPROOFNESS
12,000 m | 39,370 ft
LOAD RESISTANCE
13.6 tonnes
DIAMETER
51.4 mm
THICKNESS
28.5 mm
clearly there is a
minor
huge difference in specification between the 2, the most obvious being depth rating Invicta 1000m, Rolex 12,000m  

 incredible
apart from the obvious, i think Invicta have produced an acceptable Homage and not really a copy as there is enough difference between the 2 IMO
The Invicta is an absolute beast of a watch and despite its size looks incredible IMO, but what stands out for me is the build quality, this is no cheap gimmicky copy, but a full fledged proper dive watch, the build quality is absolutely amazing from the bezel to the screw down crown
Now......will i wear it ? nope not a chance  

 maybe if i was 8 foot tall and 50 stone i may get away with it, but it certainly has a well earned space in my collection.............i may wear it if i ever go to a fancy dress as a deep sea diver though

_________________
"treat others how you would like to be treated yourself and you wont go far wrong" - Me

"itsabrawbrichtmoonlichtnichtthenicht" - R.Burns
Iceblue

Admin


Posts

: 997


Join date

: 2016-10-19


Age

: 43


Location

: Bedfordshire

on Sat Mar 10 2018, 17:54
Wow that is huge Bruce I would have never guessed that , the chunky crystal isn't my cup of tea but the watch is very nice , the dark numbered bezel is a style I like enjoy your lasted incoming mate
SeikoJohn

Admin


Posts

: 2425


Join date

: 2016-09-19


Age

: 46


Location

: Middlesbrough

on Sat Mar 10 2018, 18:34
That is certainly a chunky monkey watch It is HUGE . Do I like it ...... Yup in a way I guess I do . it is a bit on the too big scale for me but it has a certain appeal , I like how the chapter ring is angled which means that the watch does not require a huge dial . I can see why you bought it and it certainly fits in well with your collection.

diverting slightly off topic just a little I think it would be good if you could post some of the photos into the " Fence Post Studio" section as this watch deserves a place in that section.
_________________
"A man with one watch knows what time it is; a man with two watches is never quite sure." - Lee Segall

Permissions in this forum:
You
cannot
reply to topics in this forum