I bought a set of white hands from china for the watch I am planning on building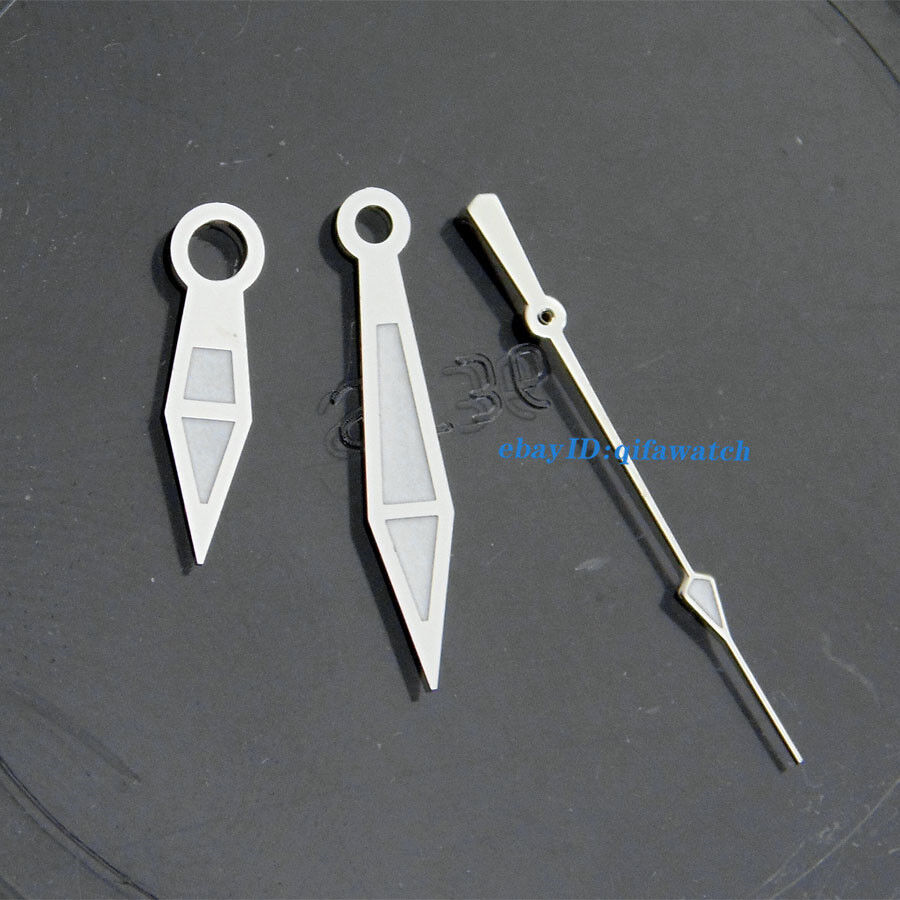 checked the length ...yup just right , then checked they are for the correct movement .... yup spot on .
They arrived today


 SILVER not white but silver . I thought oh great the seller has sent me the wrong hands so I checked the sellers description
""Color: Silver
Luminous: Green
Size: 13mm/12mm/8mm ( All measure from the center of hole to the end )
Fit movement: Miyota 8215/8200 DG2813/3804 Movement ""
OOPS I bought silver hands ..... well they looked white in the photo .
So boys lesson for the day ALWAYS READ THE DESCRIPTION