Seiko SLD005p 7K52-6A10
i first saw this watch in a magazine on a flight  back from Gran Canaria  about 20 years ago and decided i had to have one, but no matter where i tried they were all sold out, i dont think they were made in great numbers and were only made for a couple of years, i even contacted a dealer in Japan who told my all had been allocated to dealers around the world and said there were only 2000 worldwide anyway [ dont know how true that is ]
then just over a week ago one popped up on eBay at what i consider to be a ridiculously low price for what is in essence a NOS boxed watch with all the papers and ISO test certificates, it even had the protective stickers on it [ now removed and stored safely ]
The Seiko SLD005p is the first Analogue dive watch to automatically sense dive depth, but the watch is so much more..........
Time/Calendar/Alarm and importantly
Diving Measurement
• Full automatic measurement of diving data
Current depth, maximum depth, diving time and time submerged
• Recording of log data
Maximum depth, average depth, diving time and time submerged for the last two dives
• Warning functions
• Rapid ascent warning
• Extra measurement range warning
• Abnormal measurement warning
• Rotating bezel
Can measure elapsed time such as diving time, surface interval, etc.
• Battery life indicator
 Sapphire Crystal
 52mm wide including the crown
 14mm thick
 22mm lugs with the bracelet tapering to 18mm for comfort
 Movement 7K52
 9 analogue hands plus date
 screw down crown
The watch comes in a yellow cardboard box and inside there is a yellow lockable "Peli"  type box
the plastic box is foam filled and contains the watch on a bracelet, a Z22 rubber strap, a Seiko spring pins and bracelet tool,  a compass and thermometer and all the paper work in a cut out in the lid....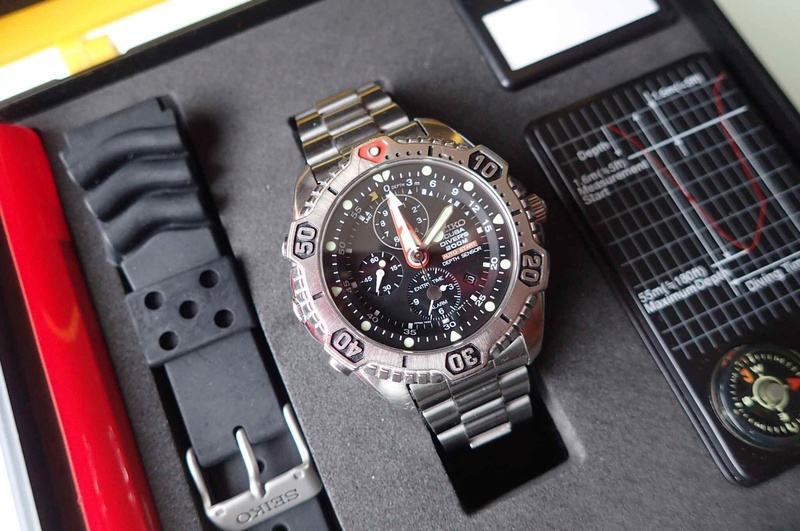 the watch and accessories are totally NOS which pleases me no end as its like goingh back 20 years and getting the watch i wanted at the time, i would like to think had i bought it back then i would still have it in the same amazing condition, but who knows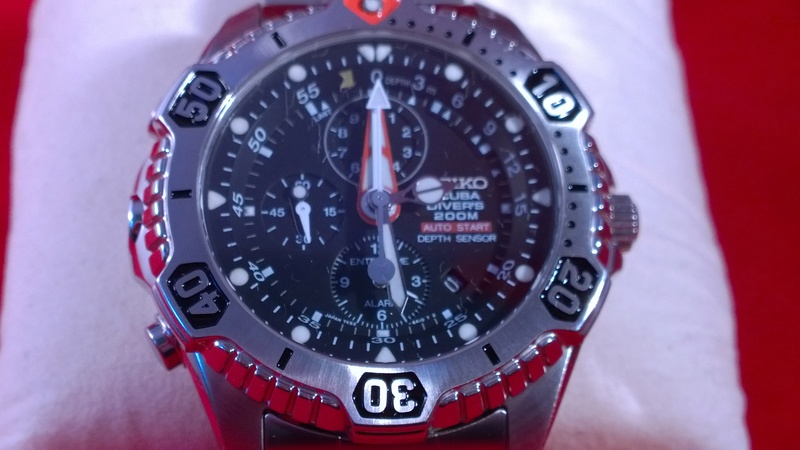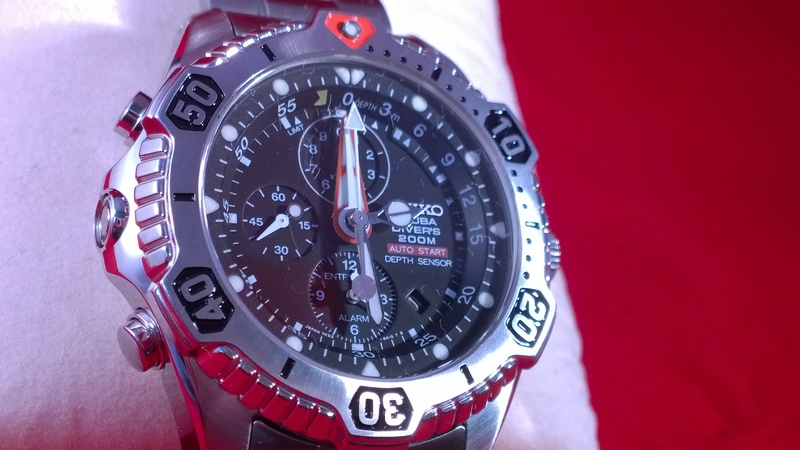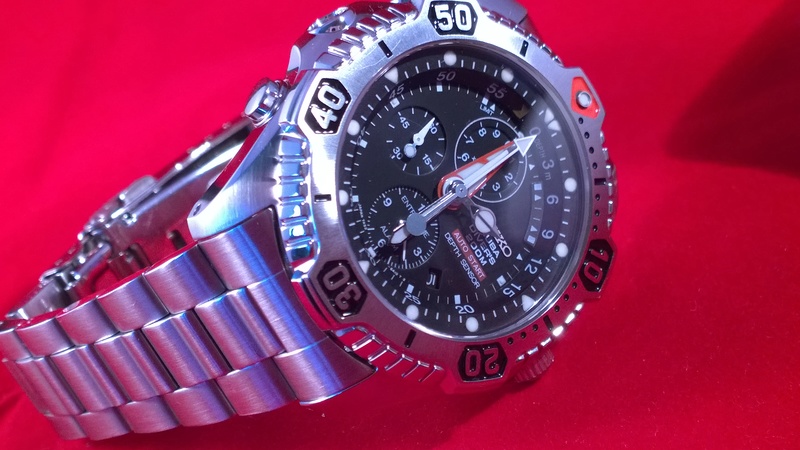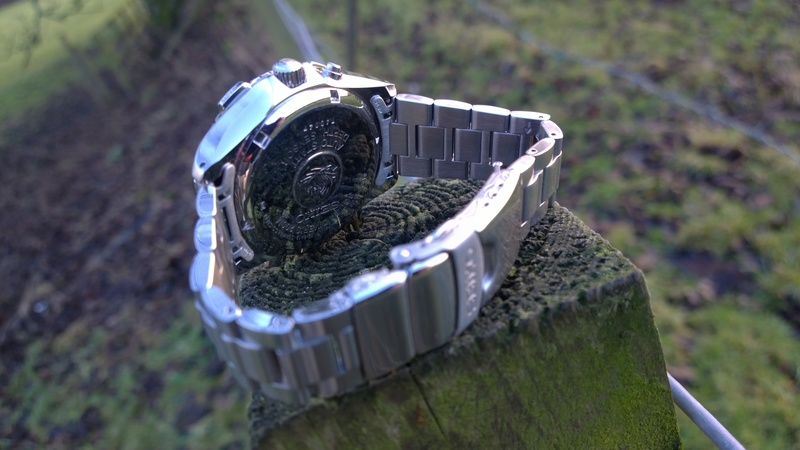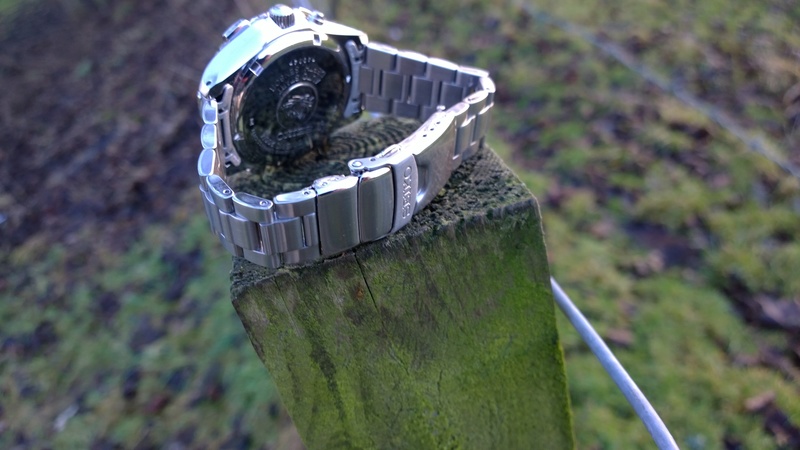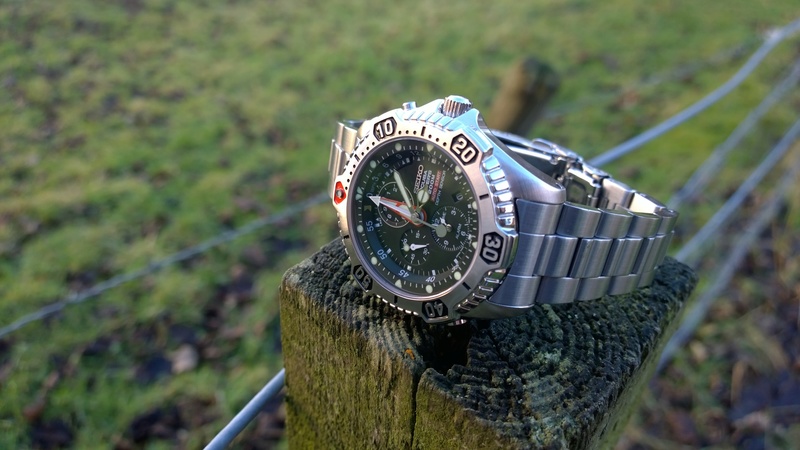 the bracelet starts at 22m and tapers down to 18mm at the clasp [ with dive suit extension ] and is the same standard as the Sumo and similar bracelets still used today and is very comfortable.
this is a big watch but wears very comfortably and sits well on the wrist without feeling top heavy and in reality its not really any bigger than any modern diver
the dial detail is incredible with no fewer than 4 levels to it including the rehaut, the 9 hands are a bit confusing until you work out which is which then it just becomes second nature to read the time
the lume is the usual Seiko super nova glow...........remember this watch is 20 years old and actually dates to 1997 as do all the test papers.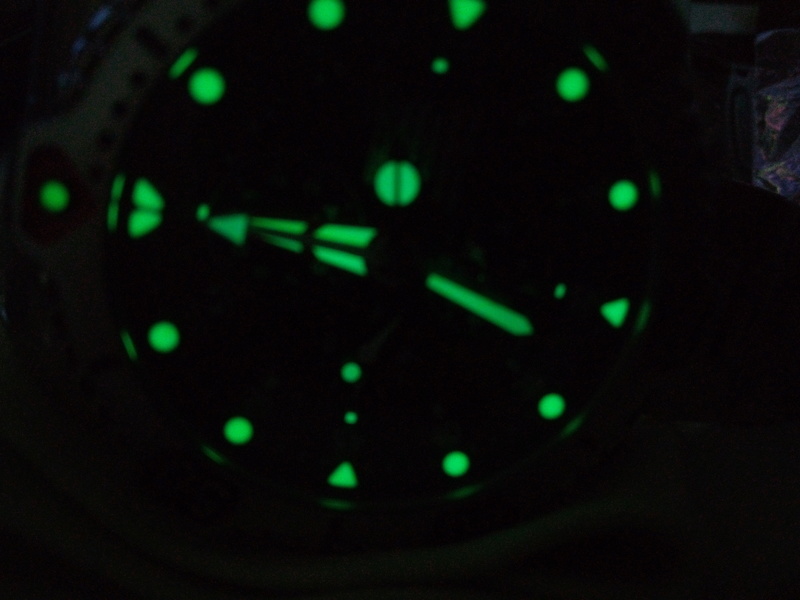 this is an example of the inventiveness of Seiko, 20 years later and although most Proper divers use digital dive computers this watch is still relevant
this wont be going anywhere anytime soon