As this watch has been getting a bit of wrist time recently I thought I would do some research & try doing a write up.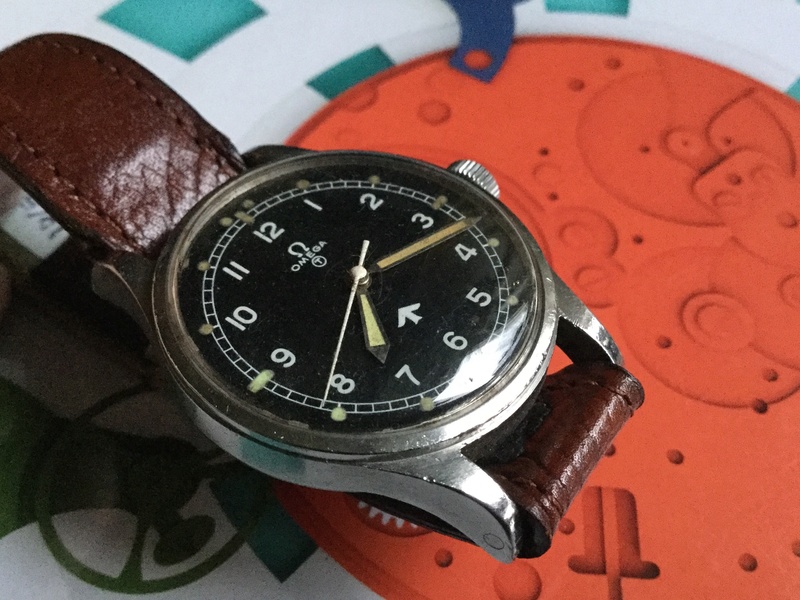 Needless to say at 37mm it doesn't compete size wise with modern watches. What it may lack in proportion is compensated by its history.
The story starts in 1952 when the British Air Ministry ordered 5,900 watches from a London supplier, the Goldsmiths & Silversmiths Ltd. 
They in turn contracted Omega on 27 June 1952, to supply the watches with the set specifications requested by the Air Ministry.
The case was not to have any highly polished parts & the movement
had to be protected from magnetic fields which could affect 
aircraft instruments during operations. 
This was achieved by using a thick 1mm iron dial, iron dust cap and case back. Rather cleverly the dust cap was held securely in position by a ring set within the caseback.
The hour and minute hands were to be skeletonised, filled with lume with a white sweep second hand.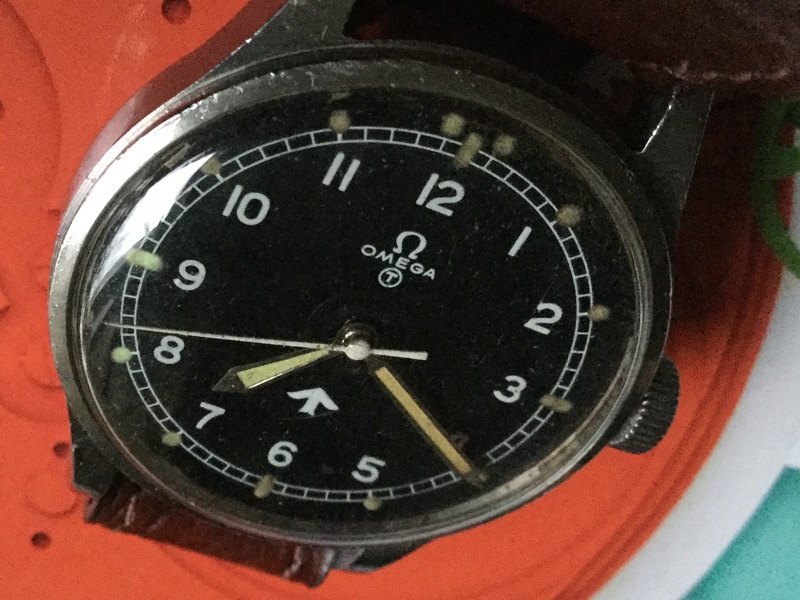 The calibre 283 movement was shockproof, specially adjusted to be chronometer graded & finished in rose gold.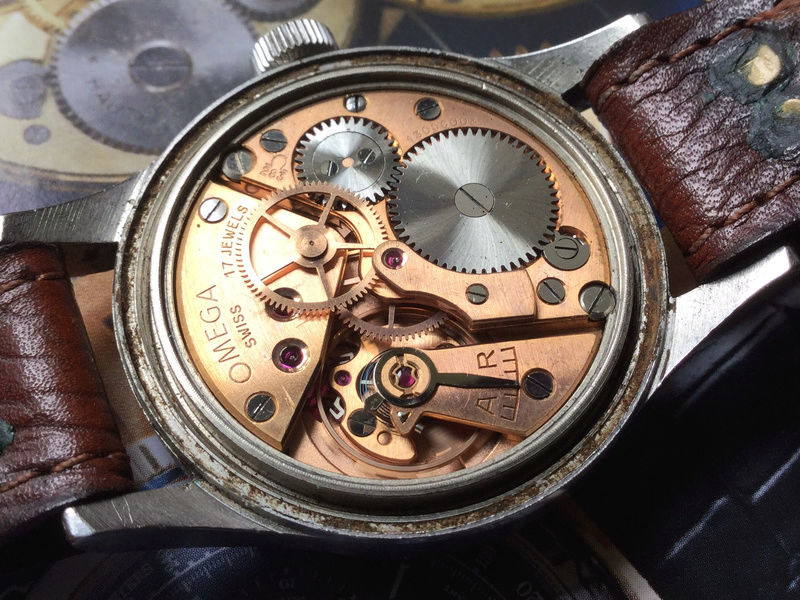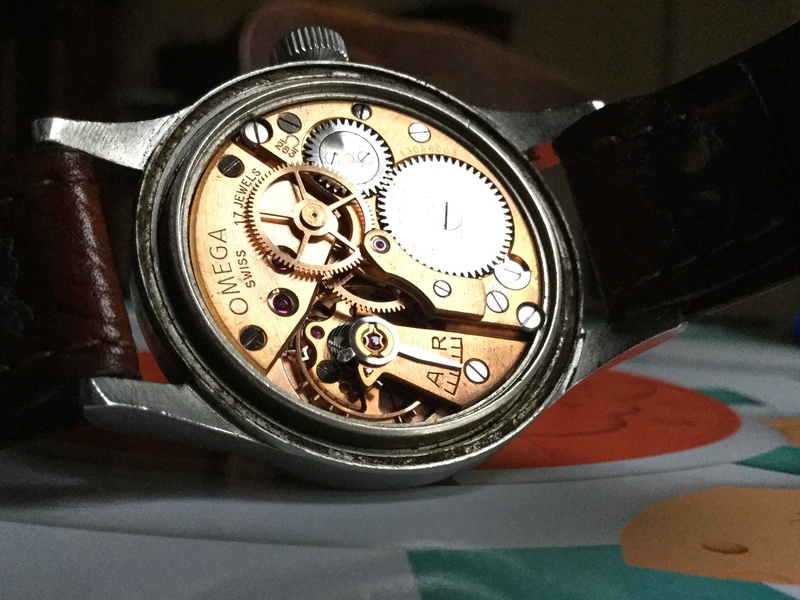 The dial originally had a "thin" military arrow with radium being used
 for the numerals etc. 
This was considered by the Ministry of Defence to be too dangerous when stockpiled. The watches were recalled in the 1960s & re-dialed with Tritium which was safer. The military arrow on the dial was thicker and as a result is referred to as "fat" arrow. The capital "T" in a circle on the dial showed that Tritium had been used.
The case back has a number of codes.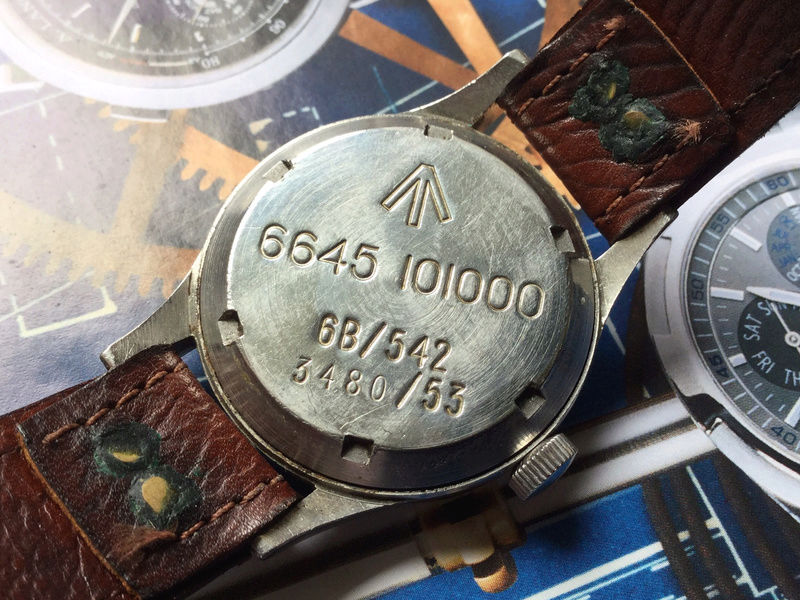 The large broad arrow indicated it was government 
property, 6645-101000 being the nato code, 6B/542 for it being air crew issue & 3480/53 being the store number & year of order.
From the order being placed in June 1952 the watches were issued to the RAF in May 1953. This was a one off order and with only 5,900 being made makes the watch quite rare. The "thin" arrow dials though, that escaped the recall are very rare.
One of my favourite watches because of its history & one last picture with it on the wrist.