i am back after a couple of weeks of drug [ prescription

] induced oblivion

the first arrived a couple of weeks ago
Tissot Seastar 660.
this is a nice little watch, well made and nicely proportioned, it was sold as a non runner which a new battery cured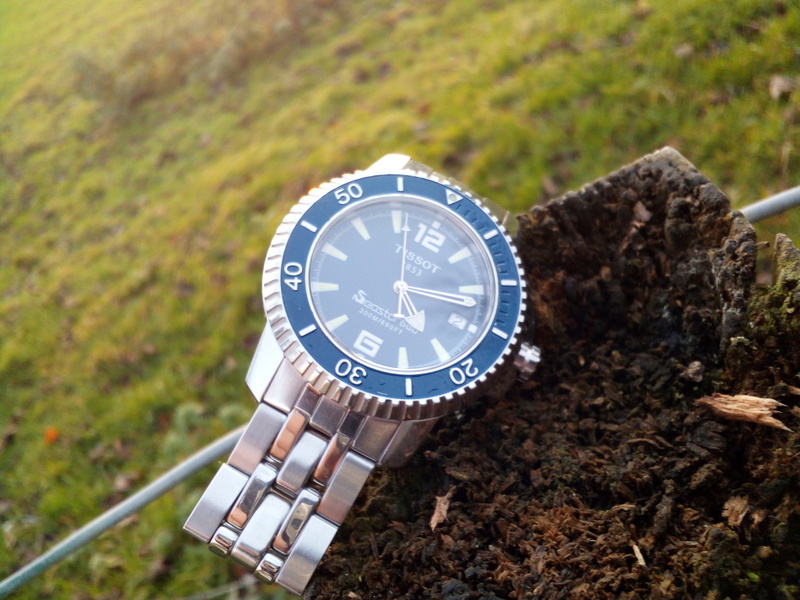 the next one arrived last week, i have been tempted by these for ages now
Bulova Precisionist Champlain 98b212.
47.5mm wide
the Precisionist movement is a wonder to behold, silky smooth to watch, this is a big watch but surprisingly is one of the most comfortable ones i have although i think skinny wrists would be an issue.
a well built watch as you would expect from Bulova/Citizen
the last one that arrived this morning is another i have been watching [ scuse the pun

]
Longines HydroConquest L3.642.4.56.6
i was going to get an Auto but i have so many i went for the quartz as its more practical [ ish ]
this is a bit bling but also subtle diver, the dial and bezel insert is blue, but is almost a grey blue especially the bezel insert which has an almost faded appearance, i think the watch would have looked cheap and tacky if they had used a stronger blue, as it is i like it a lot.
at 41mm wide its smaller than i am used to but certainly big enough, its a watch that could be worn in all circumstances IMO.
the lume is at least as good as the best Seiko maybe better.....its hard to tell and honestly dont care enough to find out

the crystal is sapphire
the bracelet is nice quality with a diver suite extension