on Tue Nov 07 2017, 17:40
i am back after a couple of weeks of drug [ prescription

] induced oblivion

the first arrived a couple of weeks ago
Tissot Seastar 660.
this is a nice little watch, well made and nicely proportioned, it was sold as a non runner which a new battery cured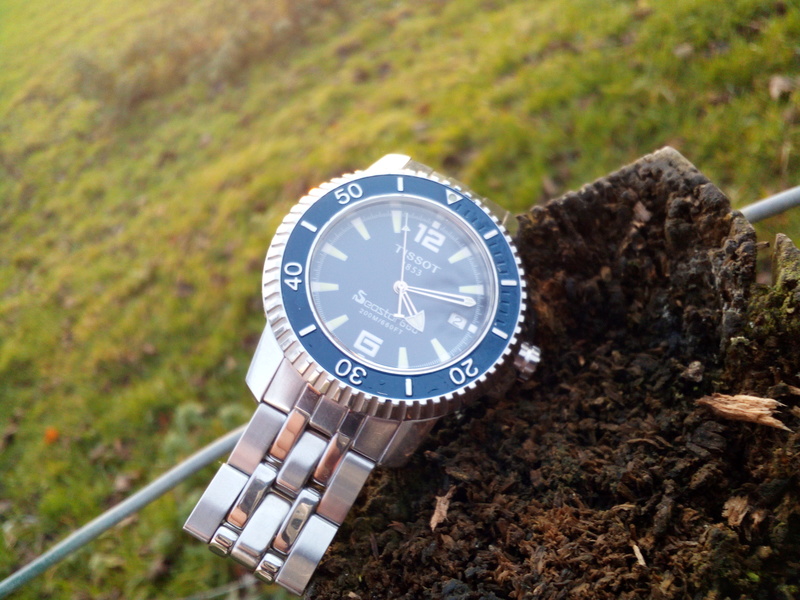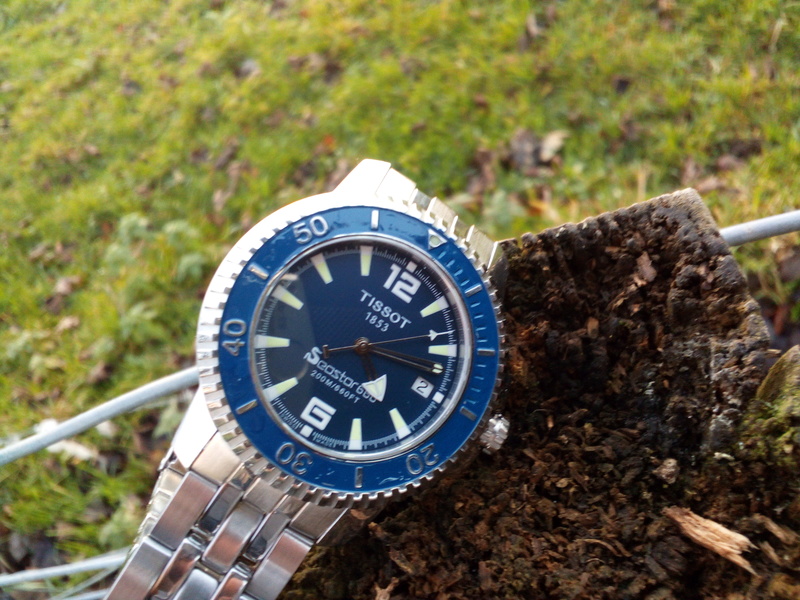 the next one arrived last week, i have been tempted by these for ages now
Bulova Precisionist Champlain 98b212.
47.5mm wide
the Precisionist movement is a wonder to behold, silky smooth to watch, this is a big watch but surprisingly is one of the most comfortable ones i have although i think skinny wrists would be an issue.
a well built watch as you would expect from Bulova/Citizen
the last one that arrived this morning is another i have been watching [ scuse the pun

]
Longines HydroConquest L3.642.4.56.6
i was going to get an Auto but i have so many i went for the quartz as its more practical [ ish ]
this is a bit bling but also subtle diver, the dial and bezel insert is blue, but is almost a grey blue especially the bezel insert which has an almost faded appearance, i think the watch would have looked cheap and tacky if they had used a stronger blue, as it is i like it a lot.
at 41mm wide its smaller than i am used to but certainly big enough, its a watch that could be worn in all circumstances IMO.
the lume is at least as good as the best Seiko maybe better.....its hard to tell and honestly dont care enough to find out

the crystal is sapphire
the bracelet is nice quality with a diver suite extension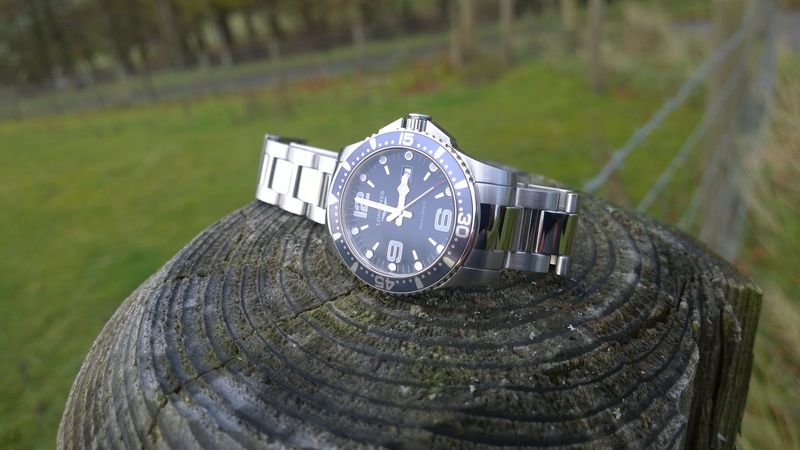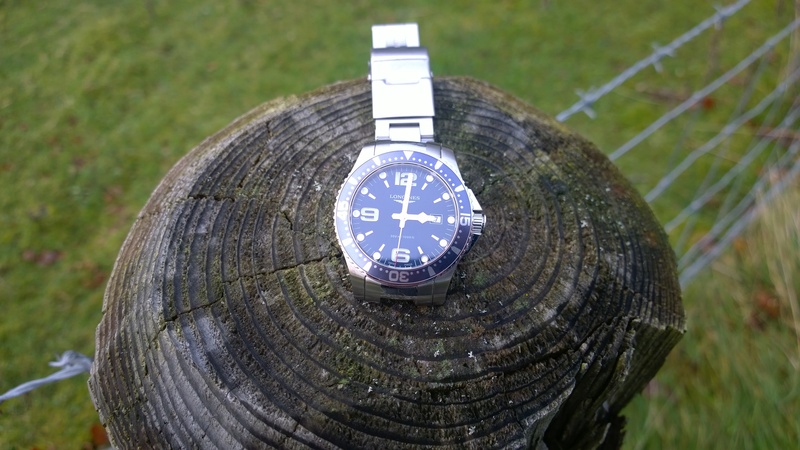 _________________
"treat others how you would like to be treated yourself and you wont go far wrong" - Me

"itsabrawbrichtmoonlichtnichtthenicht" - R.Burns
Iceblue

Admin


Posts

: 994


Join date

: 2016-10-19


Age

: 43


Location

: Bedfordshire

on Tue Nov 07 2017, 18:36
A nice selection of watches their buddy and welcome back , having owned a Seastar 660 they are a nice piece and from memory the lugs are very square if you get what I mean I put a blue rubber on mine and it seemed to suit it well , anyway nice to see back
SeikoJohn

Admin


Posts

: 2419


Join date

: 2016-09-19


Age

: 46


Location

: Middlesbrough

on Tue Nov 07 2017, 19:14
A very nice little collection you should keep taking the prescription drugs as it obviuosly helps you to pick great watches

 , I thought the Tissot was good when I saw it but then I scrolled down and the Longines wins it for me .  
Glad you back on the forum and your health has picked up
_________________
"A man with one watch knows what time it is; a man with two watches is never quite sure." - Lee Segall
Robti

Posts

: 450


Join date

: 2017-04-19


Age

: 54


Location

: Hamilton

on Tue Nov 07 2017, 20:51
Glad to see you back and with some nice new additions to your collection it's the Longines that swings it for me,just enough colour on it and not to in your face with it, hope you enjoy them all
daff62

FULL MEMBER


Posts

: 1611


Join date

: 2016-09-26

on Wed Nov 08 2017, 12:18
Good to have you back & hope you continue to feel better. 
Some very nice watches there with the Longines being my favourite, it's a beauty. 

Elwood

FULL MEMBER


Posts

: 530


Join date

: 2016-09-26


Location

: South West England

on Wed Nov 08 2017, 13:16
Didn't see pictures of the Tiasot or Bulova? Good to see you're back though!
That longines looks nice, good result by the sounds of it with those watches

Permissions in this forum:
You
cannot
reply to topics in this forum